Lemon Earl Grey Yogurt Pound Cake

By Kaso Kitchen

Prep Time: 1 hour
Cook Time: 2 hours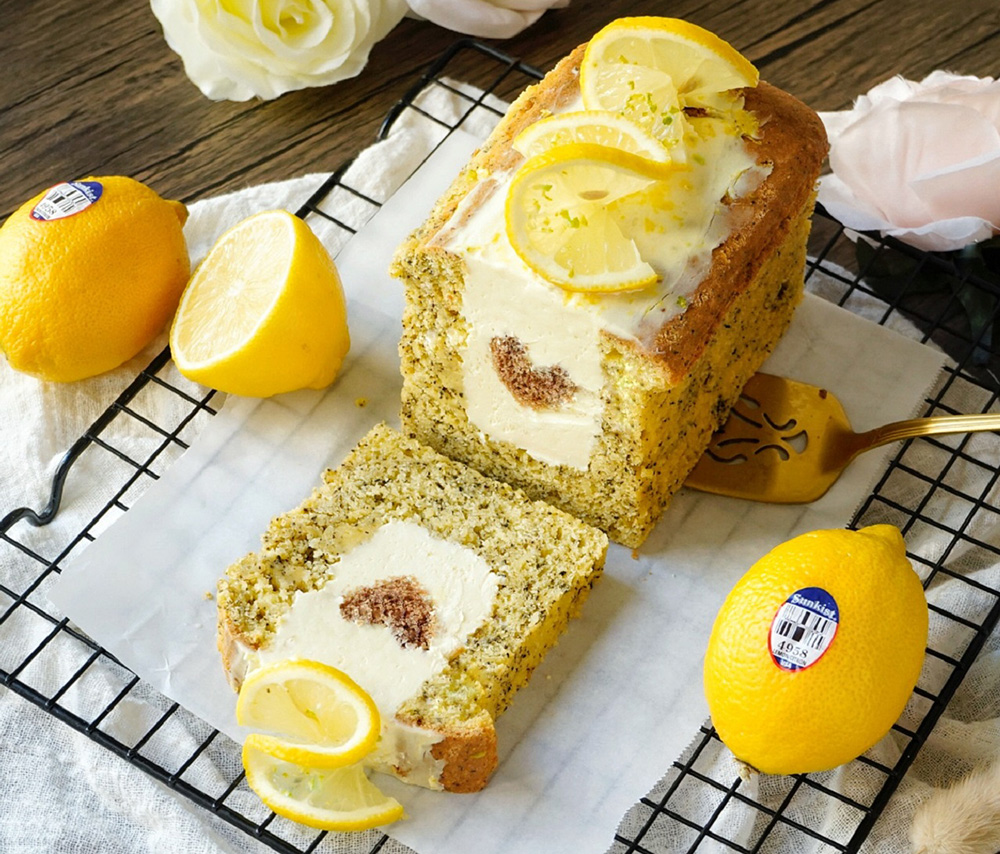 Pound cake
Directions
Put butter and egg in room temperature, cover the molds with baking paper.

Mix and sift the low gluten flour, baking powder and baking soda. Add and mix lemon zest in sugar and salt. Pre-heat the oven to 170°C.

Mix butter with electric mixer on medium speed, add the mixed lemon and sugar. Beat for 3-4 minutes until it turns to light yellow.

Add Greek yogurt to mix on low speed, add egg and vanilla extract. Add the wet ingredients to the batter in 3 separate times.

Add and mix the flour to the batter in 2 separate times.

Take 1/3 of the batter and mix with Coca powder. Put in the round mold, bake 25 minutes in preheated oven.

Add and mix Earl Grey tea powder and lemon juice to the rest of the batter. Pour in the mold until 80% fill, bake 1 hour in preheated oven.
Lemon cream cheese filler
Directions
Put cream cheese in room temperature, beat it to soft texture in electric mixer.

Add and mix sugar, Greek yogurt and lemon juice.
Directions
Leave the coca cake and let it cool, use heart-shaped mode to obtain heart-shaped cakes.

Leave the Earl Grey cake and let it cool, cut and take away the cake in the middle.

Put half of the cheese filler into the pound cake, put in heart-shaped coca cakes and cover with the rest of the cheese filler. After that, put it in the fridge for 6 hours.

Add lemon slices as decoration.


Replace low gluten flour with almond flour to make a low-carb gluten-free cake. Please note that almond flour makes it easy to have a darker colour, it is suggested to cover the cake with aluminum foil after 30 minutes of baking and bake for 45 minutes.