Lemon Marinated Clams and Chiu Chow style Fish Sauce

@celia723

Prep Time: 10 minutes
Cook Time: 10 minutes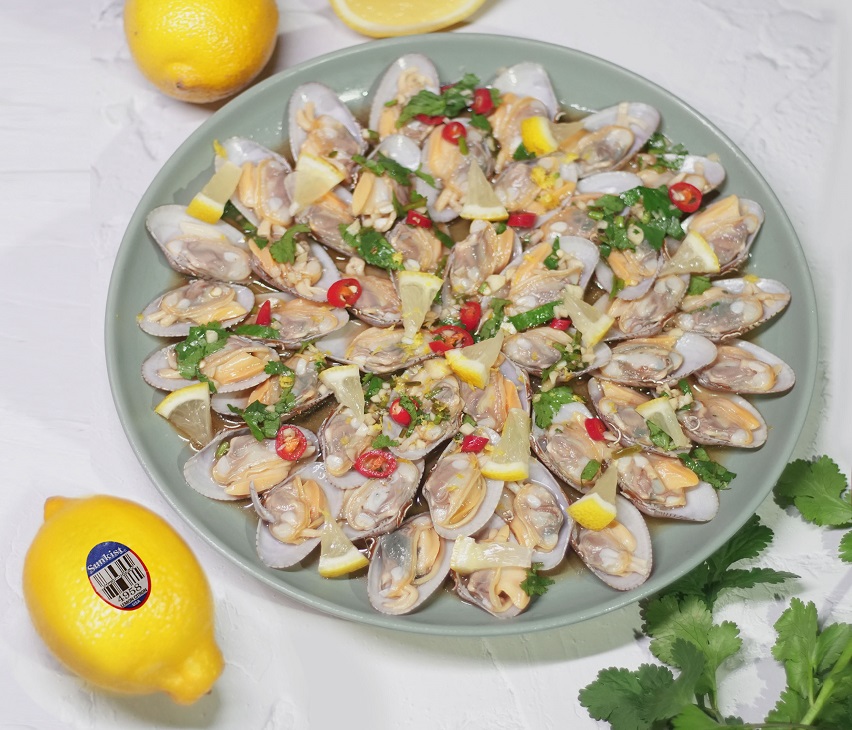 Directions
Add salt to a large bowl of water first, soak the clams in the bowl for 30 minutes for sand-spitting and then rinse with water.

Cut a lemon in half, squeeze half into lemon juice, and dice the other half.

Dice chili, chop up garlic and coriander and set aside.

Prepare the marinade: Mix all the ingredients to taste.

Heat up a pot of water over high heat, add the clams, boil until they open, take out the clams and soak in ice water.

Remove the shell from one side of the clams, put it on a plate and line them up.

Drizzle with marinade, top with lemon wedges and refrigerate for at least 2 hours.

Grate a little lemon zest before serving.
Optional
Directions
You can prepare more of this marinade at a time and use it to dip other seafood or make salad dressing.

Different brands of fish sauce have slightly different saltiness, the amount used in making this dish can be adjusted according to personal taste.