Orange Honey Glazed Golden Dried Oyster One Pot Rice

@celia723

Prep Time: 15 minutes
Cook Time: 35 minutes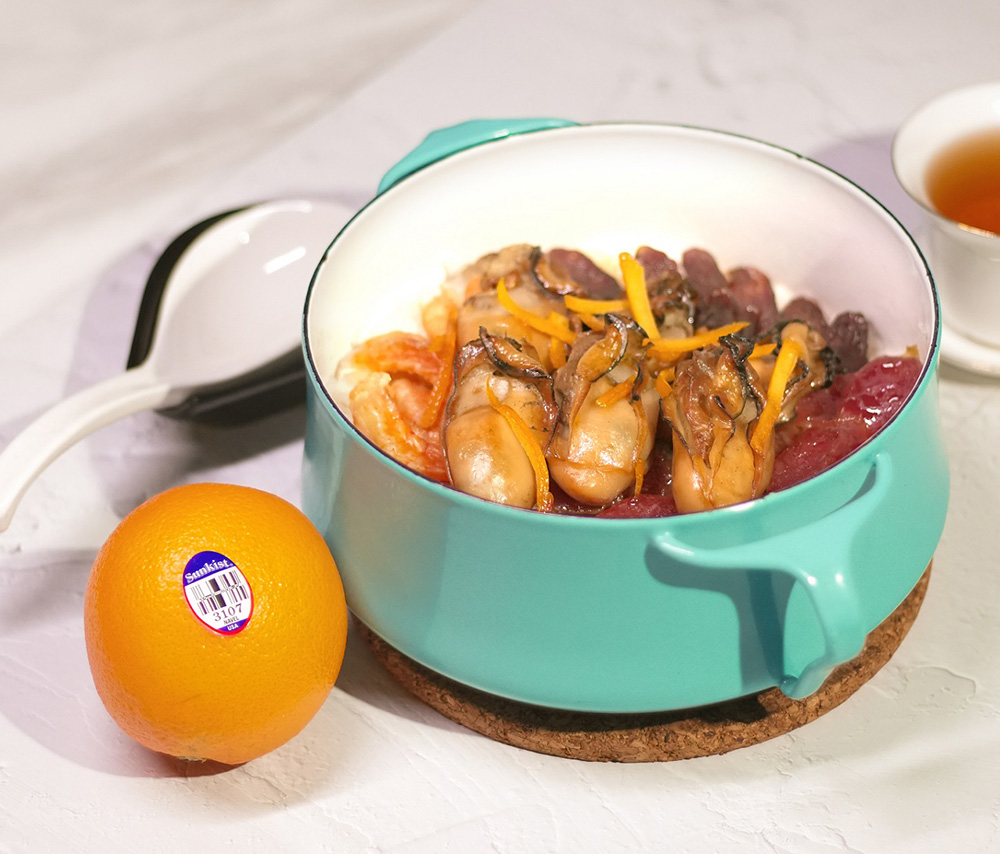 Directions
Wash the dried prawns and soak them in warm water for 15 minutes. Reserve the prawn water.

Pour the rice into the pot after washing. Add the prawn water and 1 bowl of fresh water (water: rice = 1:1), and soak the rice for 15 minutes.

Wash the golden oysters and pat dry; blanch the smoked sweet pork sausage and duck liver sausage, slice them into pieces and set aside.

Heat a pan over medium heat, add oil, add golden oysters and saute each side on low heat, set aside.

Wash the orange, cut the orange peel into shreds with a knife (note: don't cut the white part of the peel, try to only get the orange part of the peel), and squeeze the juice from half an orange for later use.

Add 4-5 tablespoons of orange juice and 1 tablespoon of honey, cook over low heat, add golden oysters and cook until the sauce is thicken, take it out for later use.

Cook the rice: Cover the pot and cook on medium heat for 2-3 minutes until the water boils, then turn to low heat and cook for 6-7 minutes until the water is slightly absorbed (you can open the lid and stir with chopsticks in between to prevent having the rice stuck to a pan)

Put the golden oysters, preserved sausages and dried prawns on the rice, cover and simmer on low heat for 8-10 minutes.

Turn off the heat with the lid closed and let the rice rest for 10 minutes.

When the rice is resting, pour the clay pot of soy sauce into a small pot and bring it to a boil.

Sprinkle chopped green onions, drizzle the clay pot rice soy sauce and serve hot. (If you want to taste the scorched rice, you can cook it on medium heat for 5 minutes)


How to handle golden oysters:
1. Thaw the frozen golden oysters and leave them at room temperature. Never immerse golden oysters in water.
2. Remember to absorb excess water from the golden oysters with kitchen paper before use, and then saute the golden oysters for a little while, so that no water will come out, and the cooked golden oysters will be even more fragrant.