Herbal Citrus Soup

Moistening lung for arresting cough, and regulating qi-flowing. Suitable for people in the late stage of coughing without phlegm, with dry mouth and throat, to drink.
Recipe uploaded by Kin San

Prep Time: 15 mins
Cook Time: 45 mins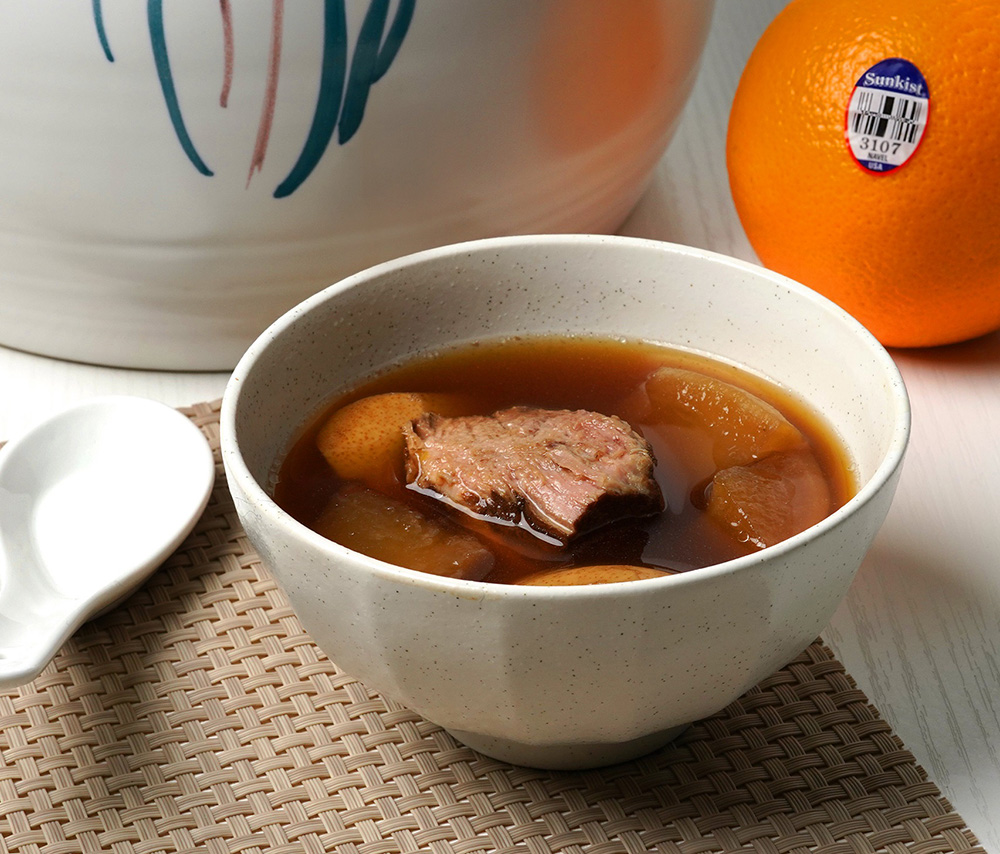 Directions
Wash all ingredients, cut the pear, Sunkist® Navel orange and white radish into pieces.

Wash lean meat, then cook in boiling water about 5 minutes, wash up for later use.

Add 6-8 bowls of water (about 2000 ml) and all the ingredients, then boil over medium heat for 45 minutes. Serve and enjoy.