Lemon Shredded Chicken with Wasabi Sauce

By bigboyrecipe

Prep Time: 20 minutes
Cook Time: 30 minutes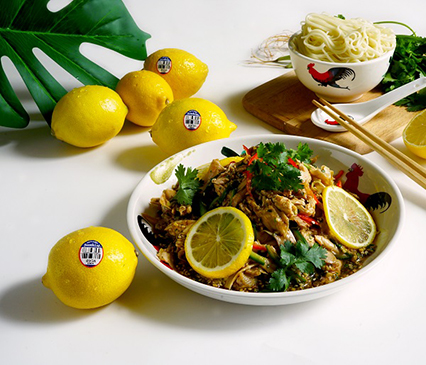 Directions
Wash the chicken thoroughly, dry it slightly, apply salt to the whole chicken body and steam it for 20 minutes.

Juice 1 Sunkist® lemon and slice the second lemon.

Shred the cucumber and red pepper, mince the garlic and coriander for later use.

Prepare a bowl of ice water. After the chicken is steamed, save 4 tablespoons of the steamed chicken broth. Then, place the chicken in the ice water, this helps the chicken skin become crispier.

While the chicken is cooling in ice water, you can make the sauce: mix the lemon juice, soy sauce, sesame oil, steamed chicken broth, green wasabi sauce, garlic, coriander, and sesame seeds.

After the chicken cools, tear it into shreds.

Plating: Put the shredded chicken, shredded cucumber and shredded red pepper into a large bowl, then pour in the lemon wasabi sauce and mix it well. Sprinkle it with more sesame seeds at the end and serve it with lemon slices.